SINGING MASTERCLASS & SYMPHONIC CONCERTS
City: Tchaikovsky str.7 – Lviv (Ukraine)
Sponsored by: Lviv Philarmonic Society
Date: 02 > 08 July 2017
LVIV SYMPHONY ORCHESTRA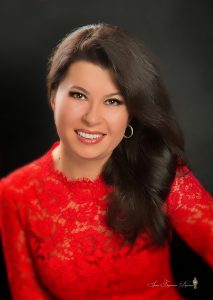 Professor : Zoryana Kushpler
(Wiener Staatsoper)
www.zoryana-kushpler.de
The Masterclass is divided into two parts:
– the first with individual and group classes taught by Ms. Kushpler with pianist from 02 to 05 July, with the opera repertoire in which the singer will bring at least 2 opera arias selected on the application form;
– the second with orchestra rehearsals from 05 to 08 July, in which students will experience one or more arias chosen from their repertoire with the ability to make a final public concert in Philharmonia, with audio / video recording professional.
This possibility will be determined by the teacher according to the artistic director.
The organization will guarantee all participants to perform with orchestra, with audio/video recording.
---
ADMISSION
It will be a selection by sending the application form in Word format in which you must enter:
– Address and personal information;
– A short CV;
– At least a youtube link with performances also at the piano of one or more arias (not obligatory);
– Indicate at least two arias that the candidate intends to study during the masterclass and possibly sing in public concert with orchestra, depending on the availability of the designated orchestra material.
Otherwise the student will be notified by June 19, 2017.
The list of the selected students will be announced on www.klknewmusic.com site and by sending a personal email, no later than June 17, 2017.
DEADLINE: June 12, 2017
Please download Application Form
---
TUITION FEE
Tuition fee for the participation at Masterclass is € 750 (euro 750).
€ 350 (included tax Paypal) to be paid no later than June 15 by Paypal: info@klknewmusic.com
€ 400 payable on July 02 upon arrival at Lviv.
The tuition fee includes:
– Tax of participation;
– Single and group lessons with Prof. Kushpler;
– Rehearsals and concert with orchestra;
– audio/video professional recording;
– certificate of participation.
The tuition fee does not include:
– Food
– Accomodation
– Flight.